I just converted a Maserati GranTurismo.
KME Nevo ECU, Romano HD (new type square style) reducer, singular MJ injectors, cylinder tank, hidden apdaptor type filler behind the petrol flap.
Runs totally on LPG after changeover and can't tell the difference between running on petrol or LPG. Very smooth changeover, etc.
The owner has recently started a luxury car and super-car hire business.. This car is intended to be his own personal car but he says he might change his mind and rent it out. I'm sure he wouldn't mind me passing on his business contact details to anyone wishing to hire, I may be converting other vehicles from his growing fleet such as Aston Martins etc.
A few pics of the Maserati...
Engine bay, job done.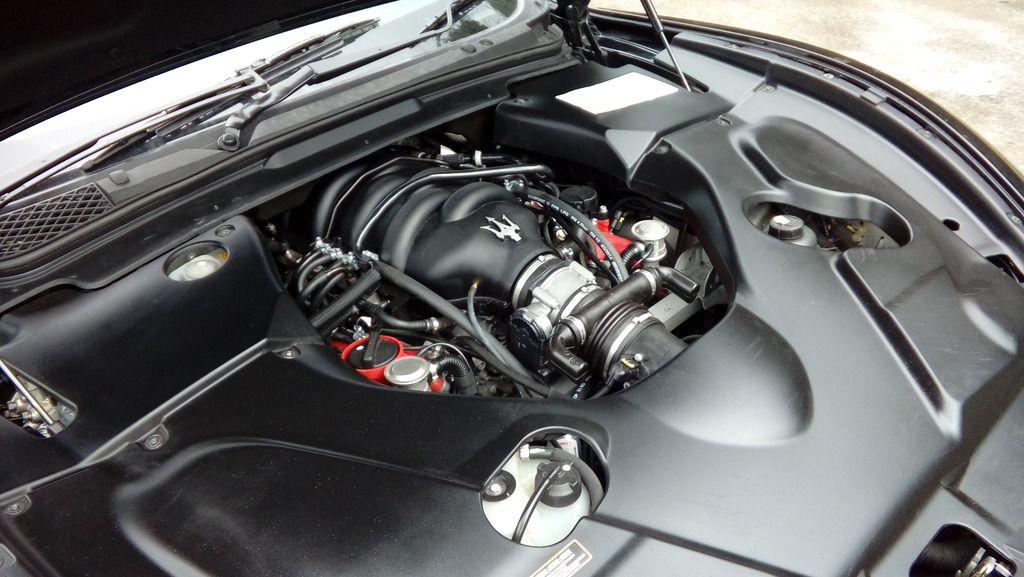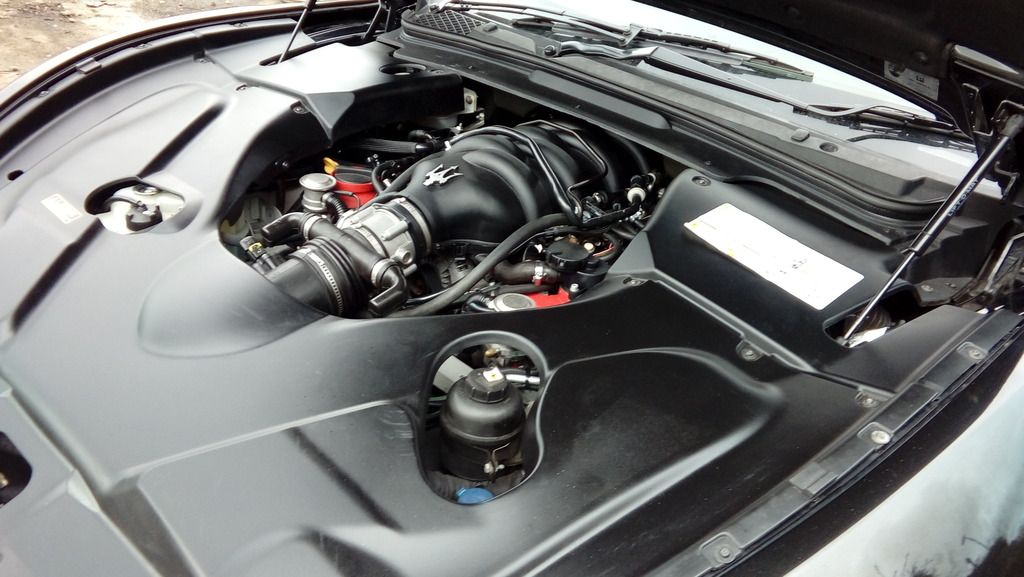 Tank is fitted without making any additional holes through the boot floor, frame bolts to existing tapped fittings in the box section part of the monocoque chassis, the frame extends underneath boot carpet to reach those fittings for strength and tidyness. Tank has 65L water capacity and I got 55L in it. Valve has 8mm outlet. Not a massive deal to remove the tank but not something you'd want to be doing often... The battery lives under the tank and in previous discussion with the owner I advised fitting an accessible jump point, the owner chose to fit an accessible charging point instead.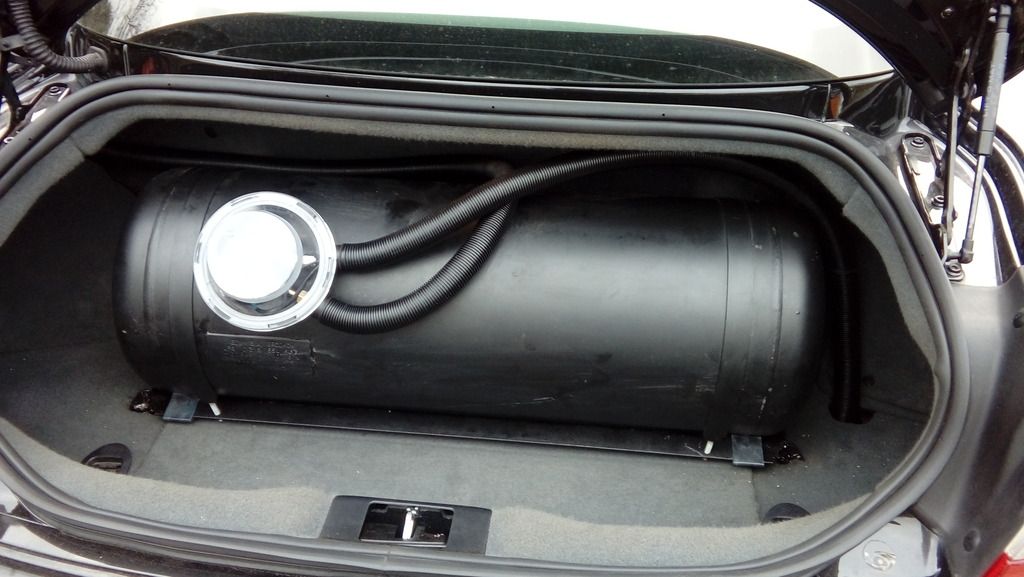 At the very rear of the boot there is a small storage area under a flapped section of boot floor, tank was chosen to allow this flap still to be opened. The accessible charging point connection is in the underfloor storage area.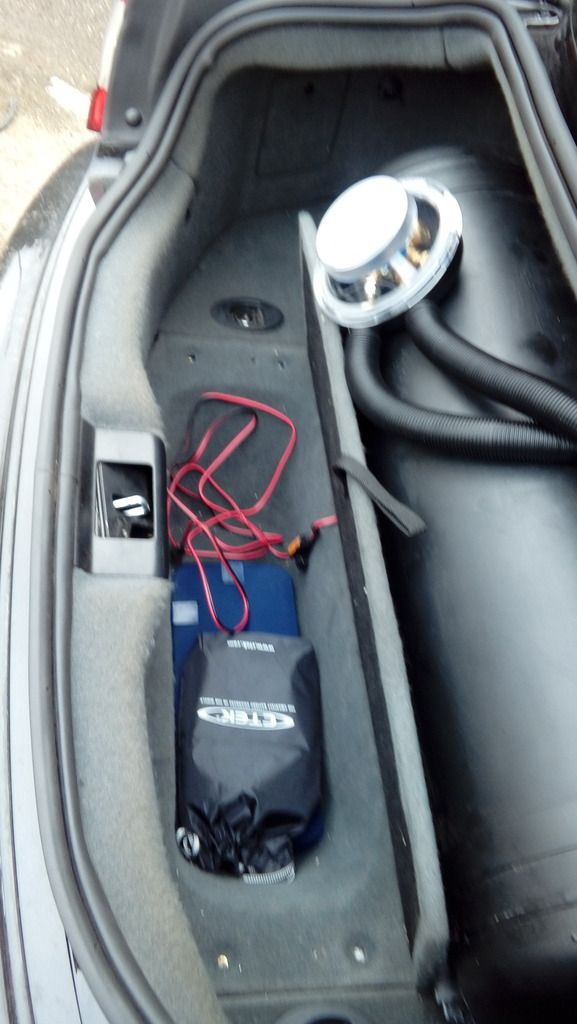 Discrete filler point boss behind the petrol filler flap, 16mm external thread type for strength.
and with the UK bayonet type adaptor screwed in place.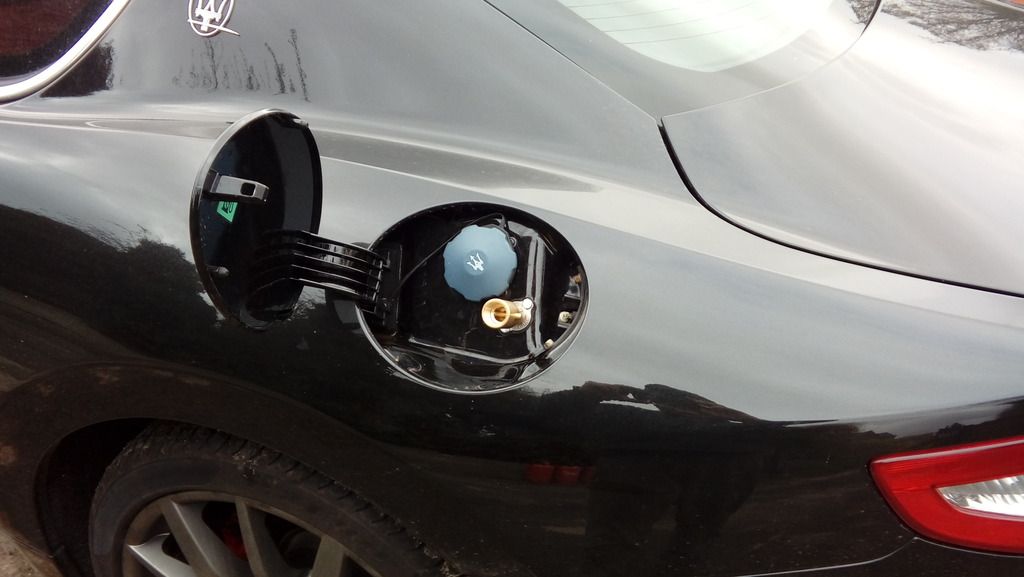 LPG system fuel changeover switch, status and level gauge. I (and the owner) think this is the ideal position for the switch on this car, fits in with the rest of the look of the dash like it was original Maserati equipment, easily visible and accessible to the driver, auto dims when it is dark so doesn't glare. It is fitted in an area of the dash which is on hinges to allow access to the car's internal fuse box and OBD socket, fitting the switch only meant making an 8mm diameter hole through this section of the dash... but still, if ever the LPG system was to be removed and if the owner wished to get rid of the hole, this hinged section would be much easier to replace than other areas of the dash.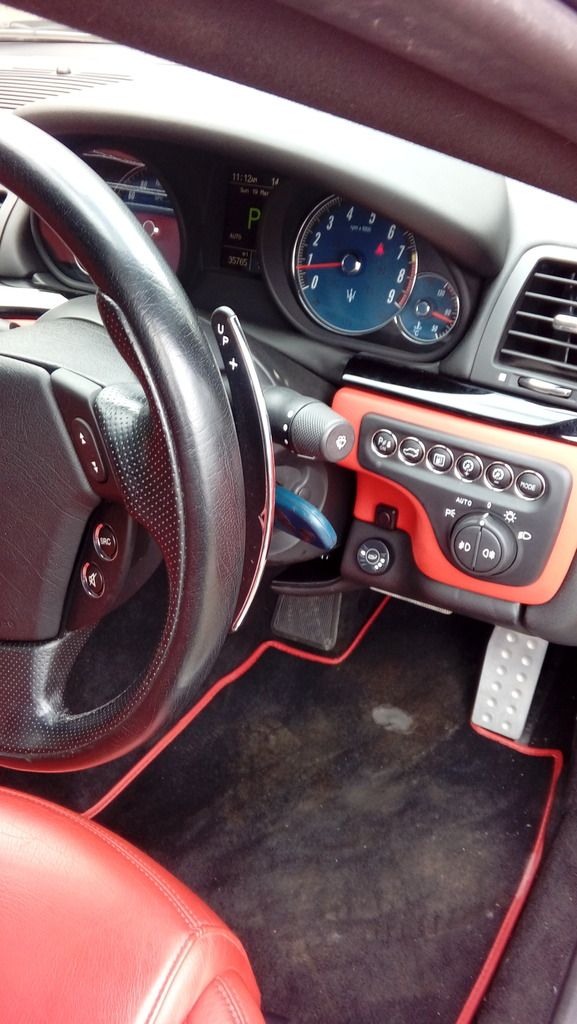 Simon