Recently converted this Nissan Skyline 350GT (3.5V6) for someone who frequents this forum, he's been asking me to put pics up but I've been too busy until now. In fact I still have to check calibration on the Elgrand I've just converted, same engine really just with a different plenum, I'll be doing a thread on that too later.
720x200 internal tank, KME Nevo, Romano HD reducer, single MJ injectors, Flashlube.
The ECU is hidden beneath the battery cover, the reducer is hidden beneath the coolant expansion tank, filler is hidden behind the number plate. The owner intends on making the number plate hinged but for now it is easily removed by taking out a couple of machine screws.
Engine bay, job done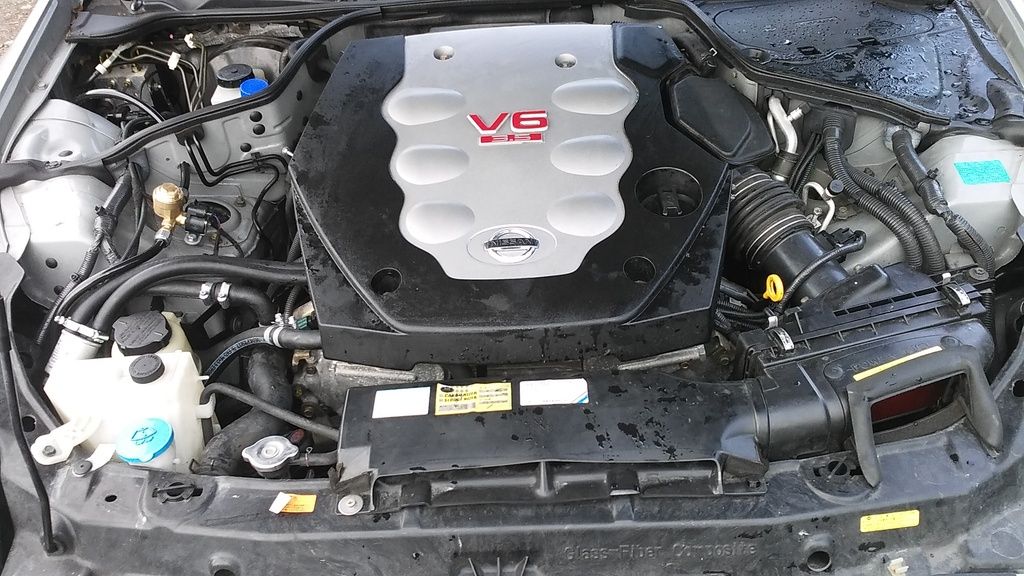 You wouldn't normally see the reducer even from this angle but this pic was taken with the expansion tank removed, which is mounted on a slide mount at the bottom and comes out easily with removal of one bolt.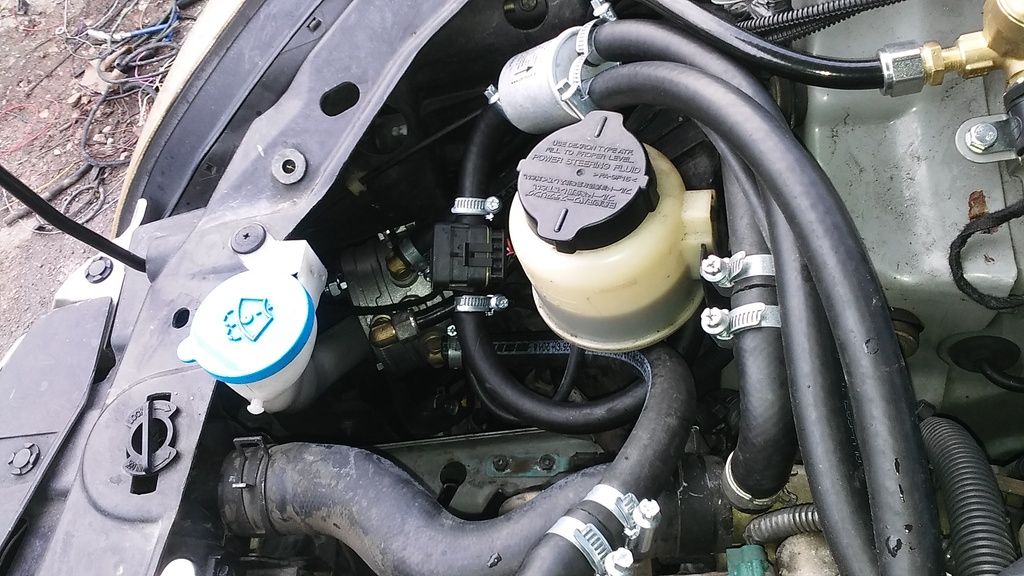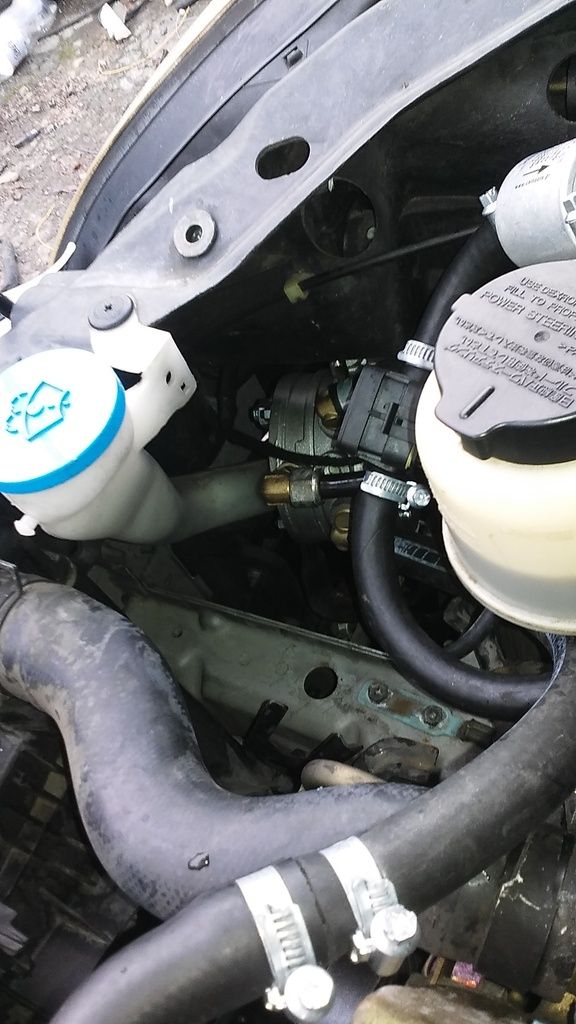 Job done but engine trim cover off
Side view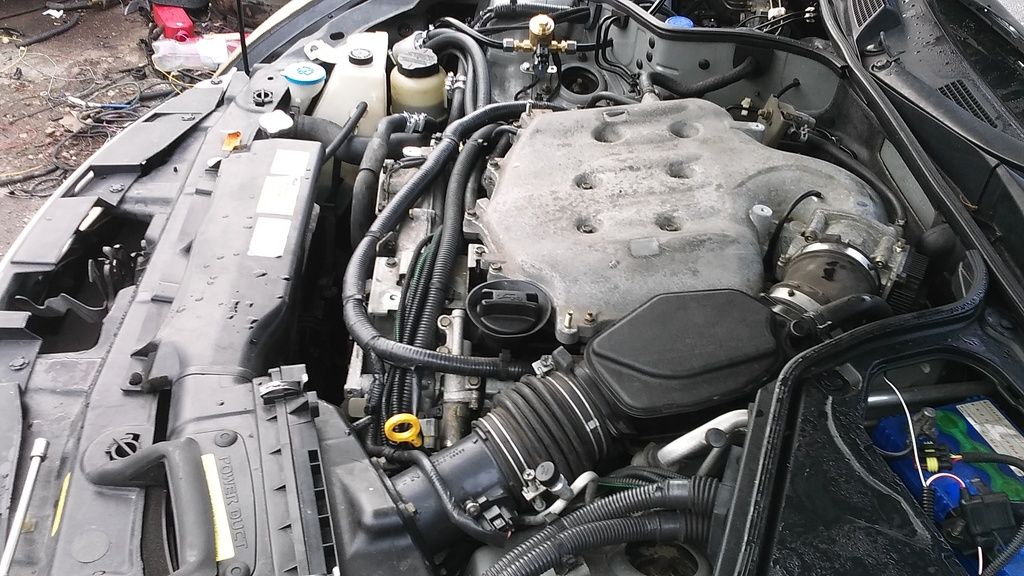 top view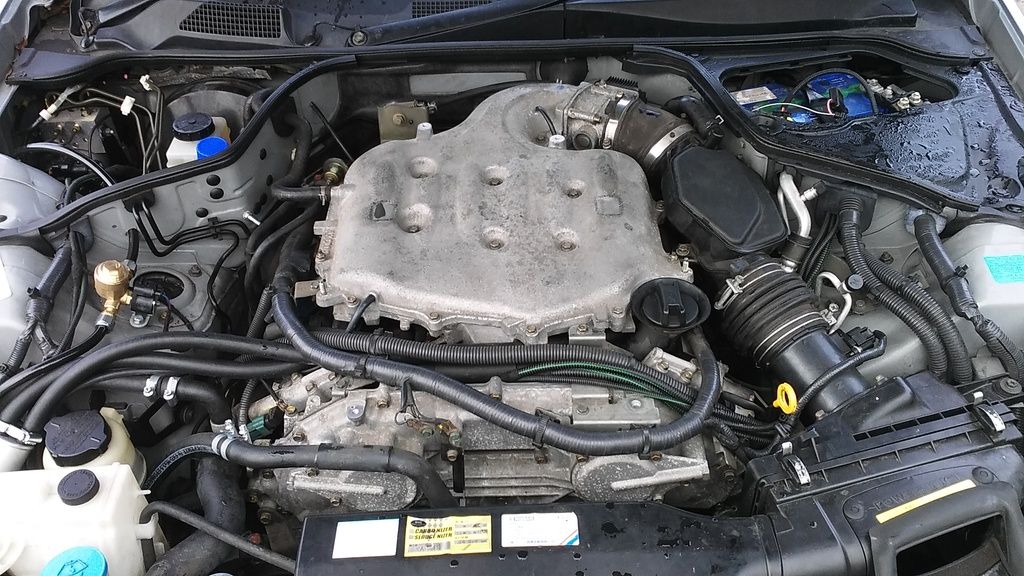 preventing swarf from entering engine from drilling and tapping, bit of sponge carpet glued to rubber pipe shoved well down ports to below spud location before drilling. Spuds fitted and injector break wiring are done in this pic. I forgot to take a pic with the discrete MJ injectors in place but they fit directly on top of those spuds with pipe length between injectors and spuds of about half an inch. Injectors are fed with gas from LPG feed manifolds that are also sited out of view under the outer edges of the lower part of the plenum.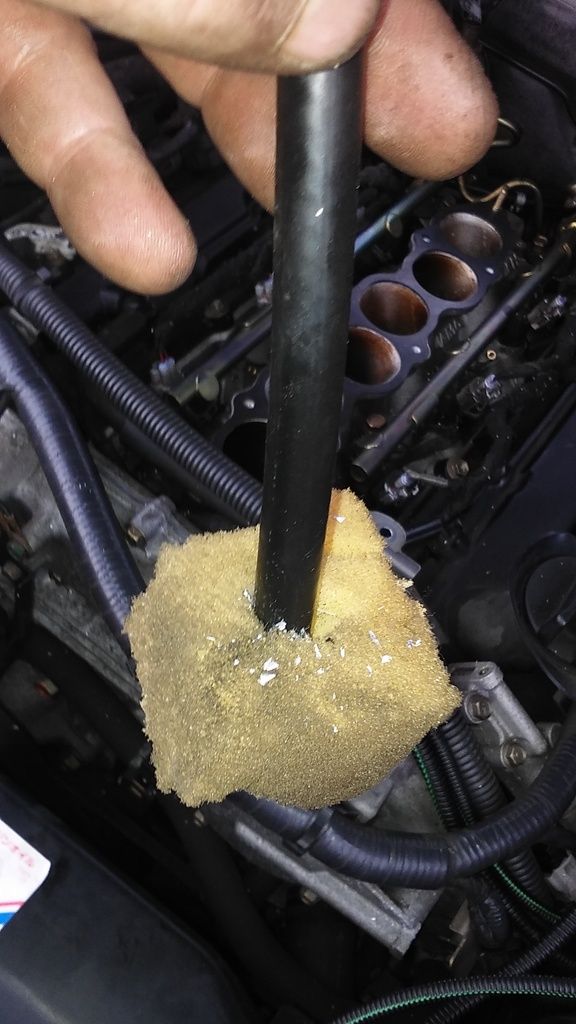 upper upper and lower upper plenum bits off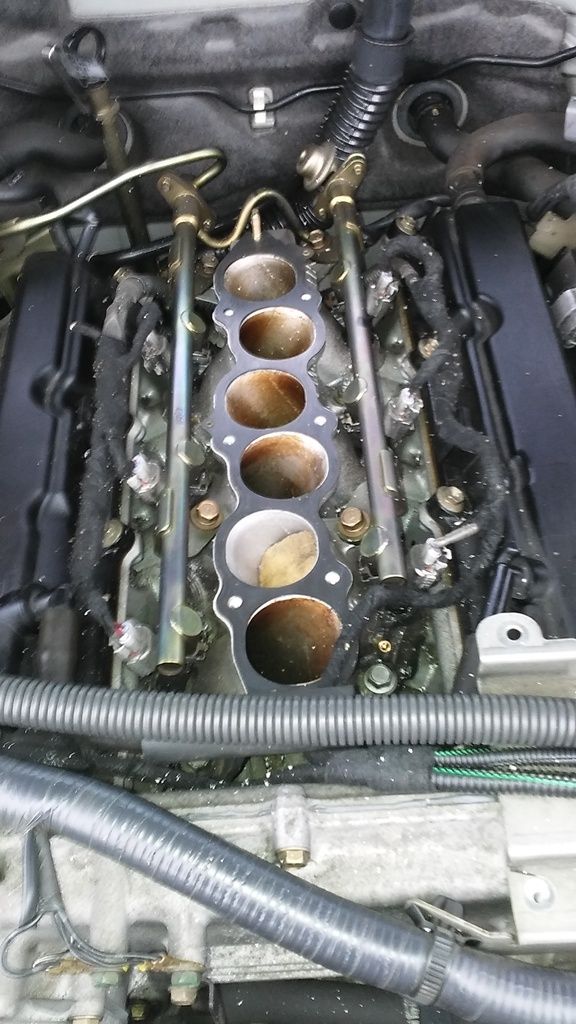 putting injector break wiring in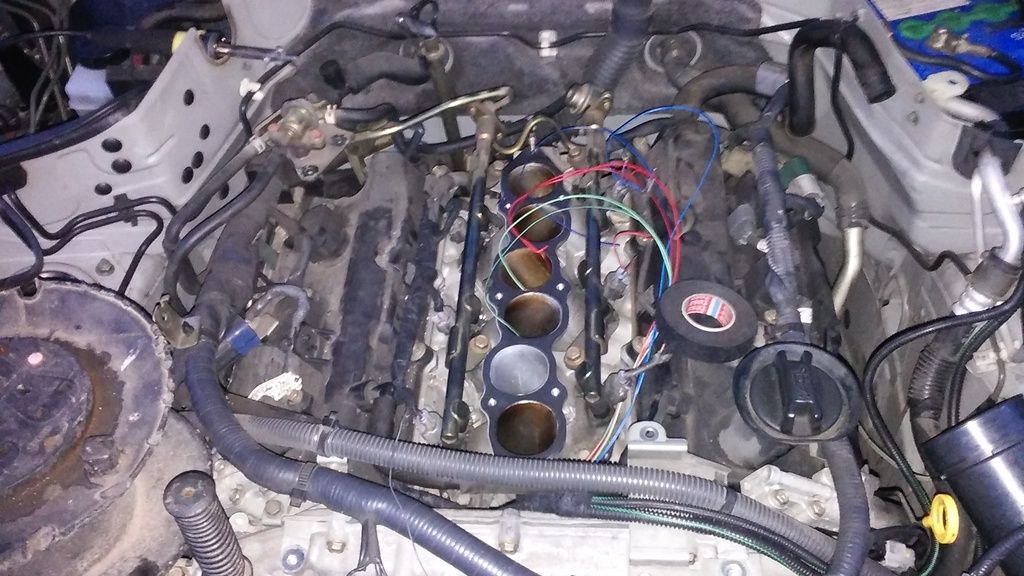 coming to bits, upper upper off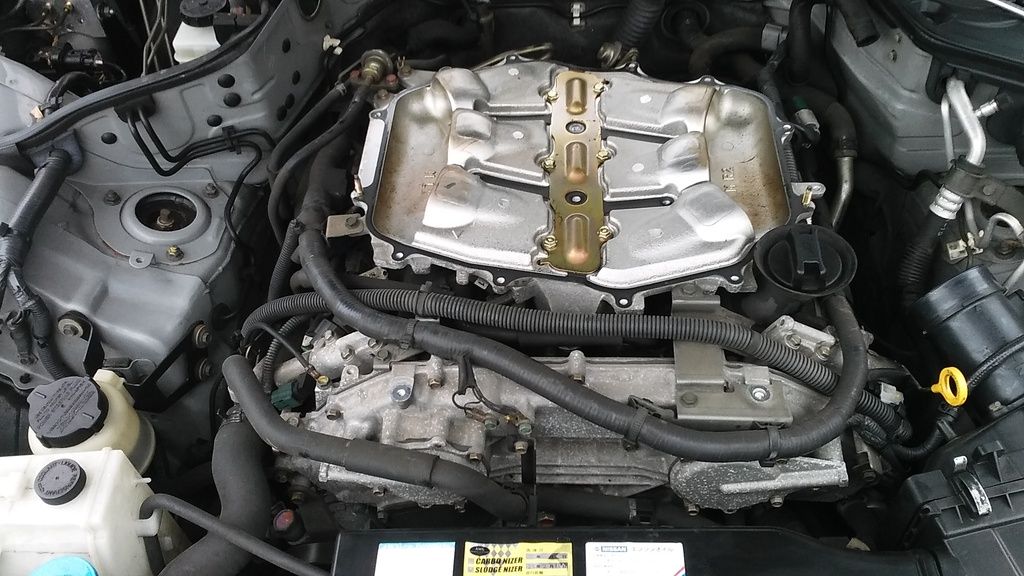 filler behind number plate. I didn't cut that great hole out of the bumper it was already there.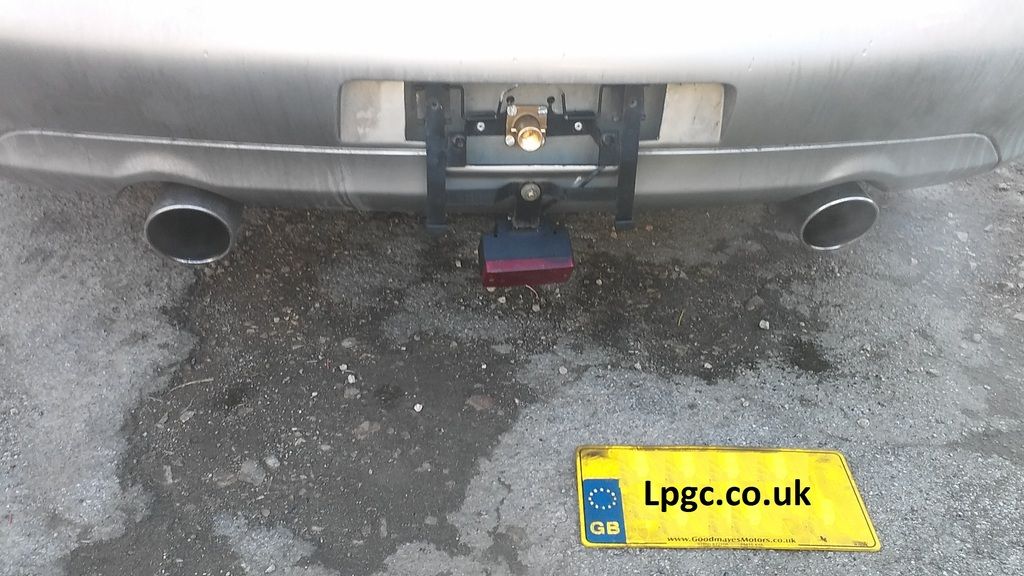 before I replaced securing bolts with tapered machine screws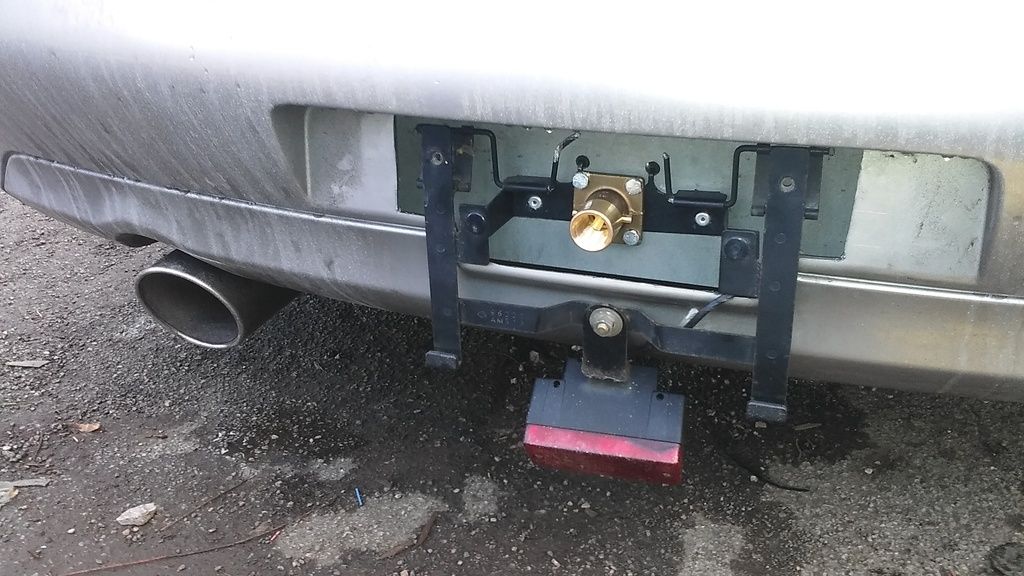 tank, 720x200 a strange size but owner didn't want taller as boot is already small and shallow. Even at only 200 height the 720 tank is 62.5L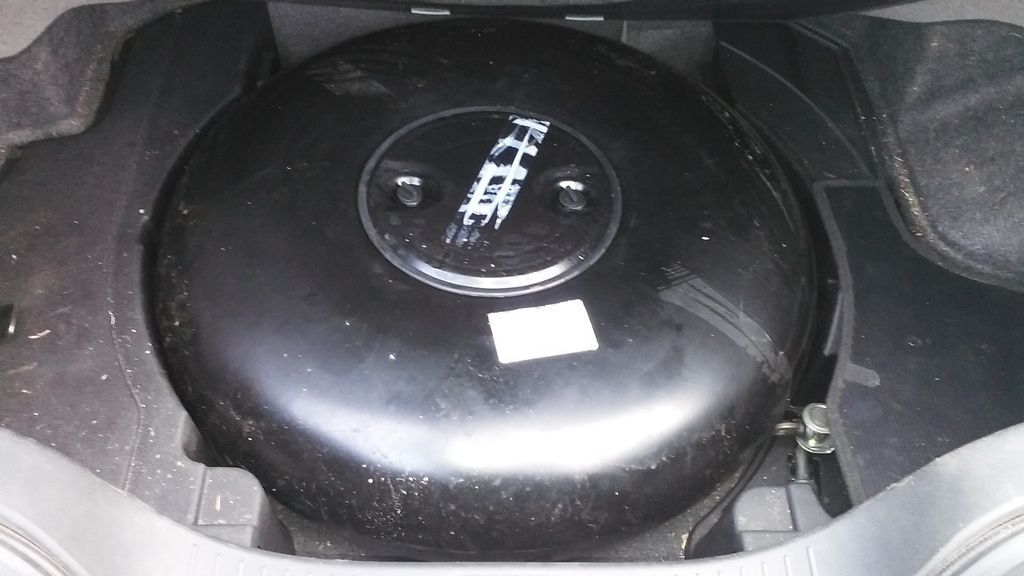 job done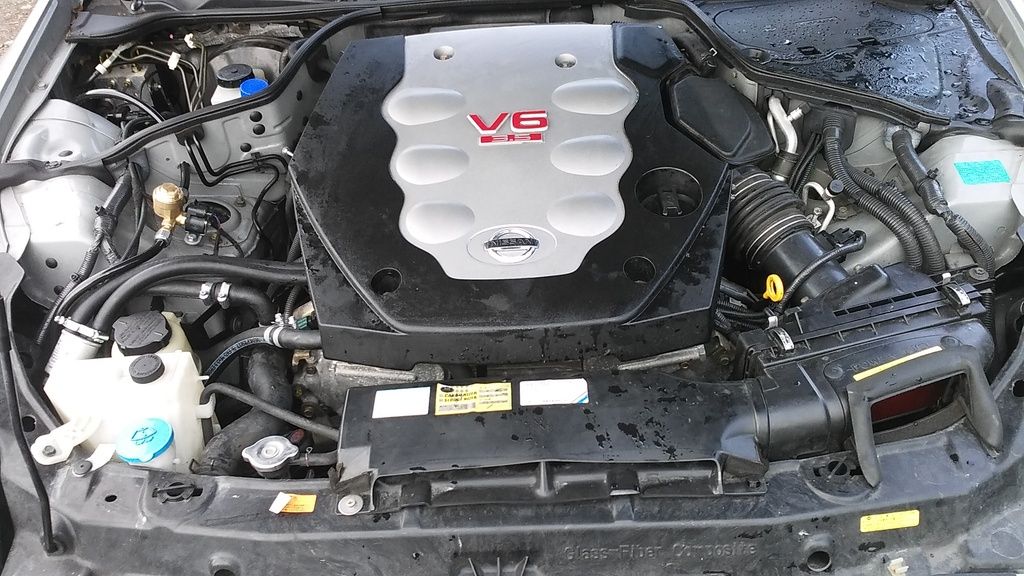 Been a few years but I've converted some of the 'mental' 2.6 straight 6 twin turbo Skylines in the past, some with big boost and very high bhp figures.
Simon