Pic below is of another Lexus RX300 I just converted. Next week I'll be converting a BMW745 Valvetronic, week after that a Nissan Elgrand V6. I only tend to convert one vehicle a week these days because I'm kept so busy doing repairs (on vehicles converted elsewhere obviously
). I tend to diagnose/repair something like 7 LPG problems a week, half of which are for customers who have travelled over 100 miles because more local places to them have tried but failed to sort the problem... often quite a few places have tried and failed to sort the problem...
Done a repair tonight around 7pm on a Lexus RX400H, seemed some installer had had a play (unless it was always that bad) and the LPG map was in a real state, guy was desperate because he needs to drive to Eastern Europe on Sunday and it was running like a pile of sh** on LPG. I reckon the installer messed up so badly because lambda probe on bank1's heater circuit was broke so bank1 was open loop, but of course they should have realised. I realised and mapped it properly, correcting the stupidly across the board lean running along with setting a bank trim to compemsate for bank1's otherwise 18% lean running. Edit 22:00, I just received a txt from this customer thanking me again for the results, big smile emoticons etc.. Txt says it's never run so well - it should have run as well when the lambda probe for bank1 was working... but still I'm not surprised.
But perhaps the most pleased customer this week was the guy from Nottingham who picked his Lexus GS300 up on Monday after I'd had it over the weekend. I converted this GS300 to LPG back in around 2010 but it seems like it's been neglected since - lube bottle empty, owner admits to running with petrol gauge below empty mark most of the time, no problem with the LPG system and the rough running occurred equally when running on petrol or LPG. He'd been to 3 LPG pros and 2 mainstream garages before coming to me, none of whom correctly identified the problem as being intermittent stuck open petrol injector on cylinder number 2, some of those other places charged him more for their incorrect/unconclusive diagnostics and time than I charged to both identify the problem and fix the boody thing by fitting a new injector!
The last RX300 before this was in June, for 'Sorceror' (same name on this forum and Lexus forum).
Anyway, here's the pic...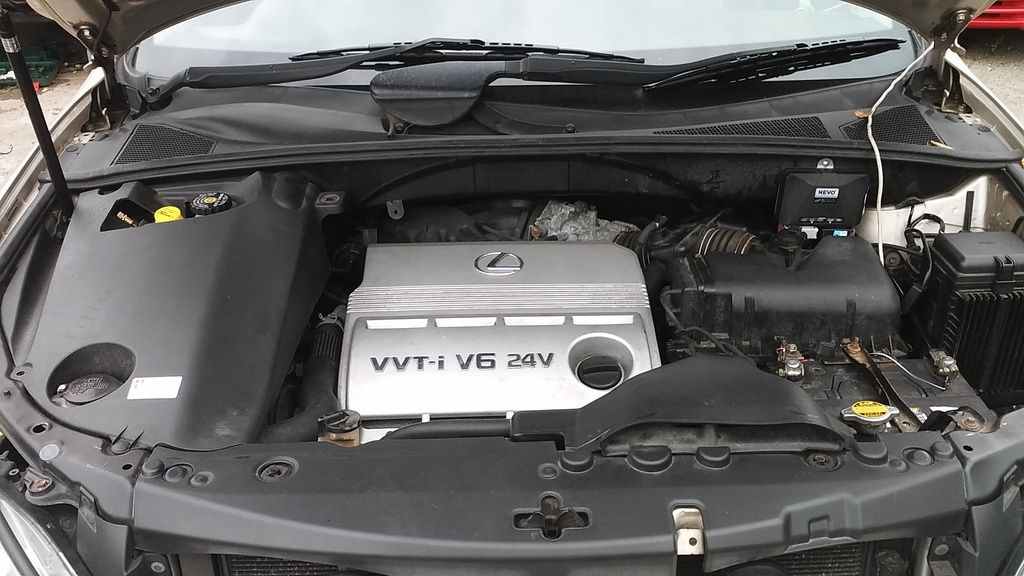 And here is a link to 'Sorceror's RX300 converion that I did in June this year.
http://www.lpgforum.co.uk/viewtopic.php?f=27&t=14143
Simon