well on my smooth steady trip to things going from bad to worse , i fitted the other vapouriser i had spare , and went for a quick turn over , got a fair bit of brown smoke ,but that was it .
then has a listen to the front vap , and heard a hiss , it was leaking from the big brass fitting on the side opposite the flow adjusters .so i got that off and put the o ring from the other vap on it ,and that was fine ,then tried again , and this time , heard it leaking again inside and it got a little frosty too!!
bum!
so it seems as if both of the front vaps i have tried leak . what are the odds , i then wondered , because there is no water in the vaps , could they be getting so cold as to seize one of the internal valves , so that it leaks ?
anyrdup , i took it off the car , put both of them side by side and took them apart ...
first thing i saw was this
the flat plate vap i took off my old courier van , so know its history , the one with the humungously deformed plate i got of ebay for 30 quid , i am guessing that is some sort of huge backfire damage ??
internally they look pretty much as you would expect ,minw was bottom feed ,and im guessing the ebay one top feed hence the gook in it .
i found a couple of o rings i can look at , but apart from that nothing horrible .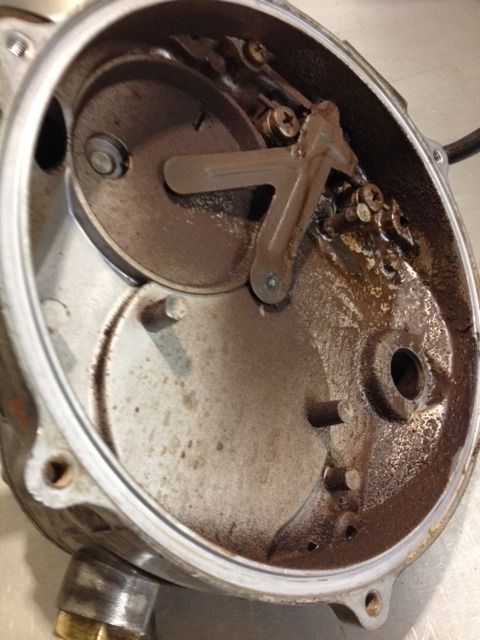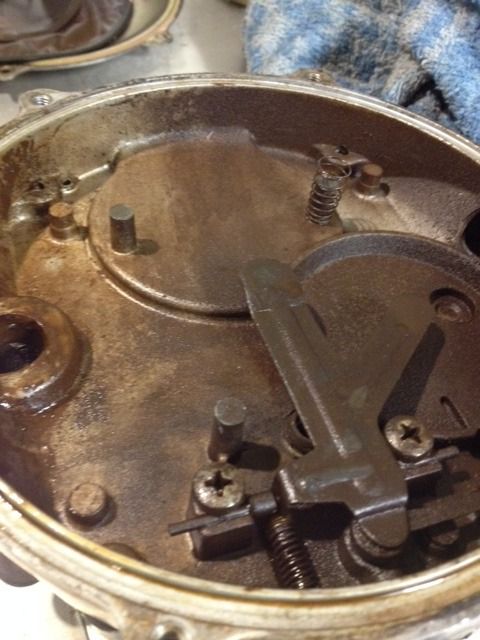 all diaphragms appear complete and split free .
one thing i did notice was , my old vap had no springs , the ebay one had on spring on the post pressing on the diaphgam plate , i wonder what's going on there ,and whether i should leave it out ?
its going to be a right pain if i have to have the coolant system assembled to try it all , god knows how many gallons of anti freeze that will be !
regards robert.