Ah ok thx for that, I can always cut em down if they wasnt to prove that effective, I actually bought a bottle of thread lock yesterday to seal the bolt plugs I have fitted until the nozzles arrive, I also bought a reasonable good box of drills seeing as most of mine are now either missing, snapped or fubar
the plan was to drill a 4.5mm hole and tap, but, the 4.5 that was supplied in the box went straight to bluntness
unreal ... so the first hole I drilled with that wandered a bit but its okay, the other 4 holes I drilled with a 4mm then opened em up with the 4.5 and then tapped to get a nice tight fit.
Put it all back together last night, fired it up, let it warm up and settle in, went to run it around the block and the friggin headlights wouldnt work
oh the joys of jeeping
Anyway for some strange reason, the jeep seems to have gotten its mojo back ... its almost like the other zorst manifold was blocked, but it isnt, anyway heres a couple pics ...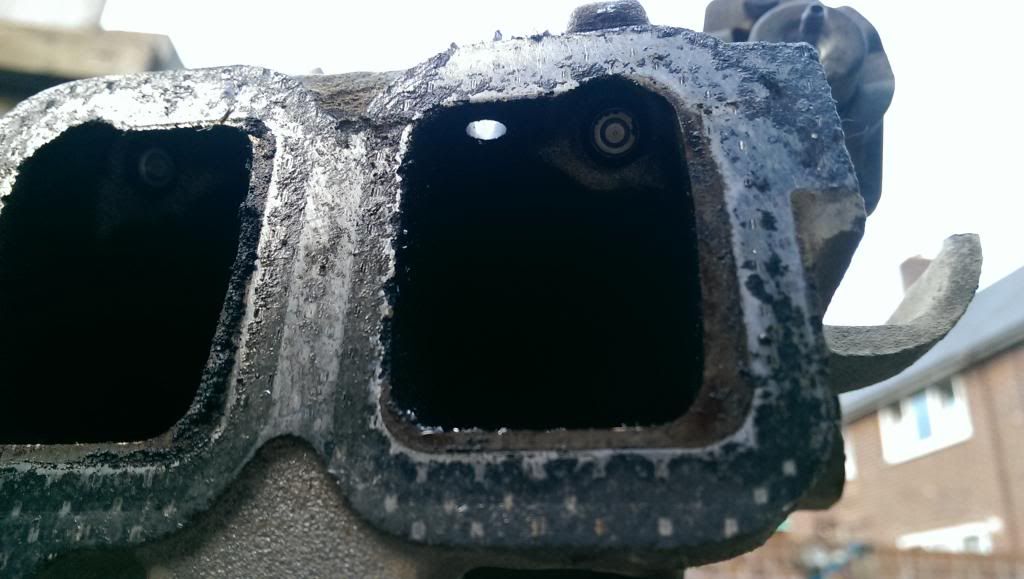 The old
The new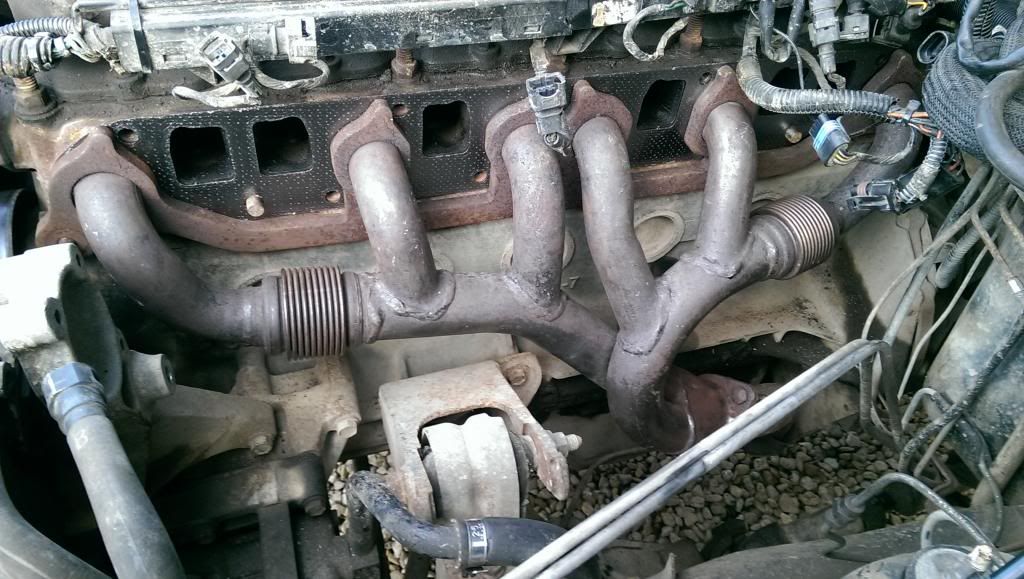 note the expansion joints in 1 and 6, this mod should prevent the standard cracking procedure around the 2 into 1 joint.